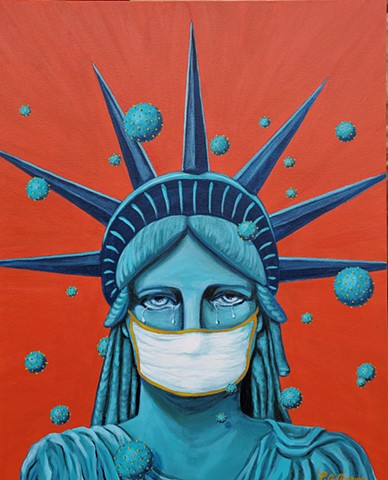 A tiny bit of protein with a lipid shell
How can it bring such living hell?
News briefs & headlines tell lies more &more
We need to know what lies outside the door
The human race has the right to take care of themselves
Even when scared, lonely, and clearing off grocers shelves
We laugh at viral memes that bring us fleeting smiles
While wearing gloves & masks that come in more & more styles
We want transparency & honor; tell us the truth
They scream projections & tallies with only outlandish proof
Notifications read "We're closed, go home & stay
I reach for my phone...who died today?
IT WILL END. NO IT WON'T. YOU WILL DIE. MAYBE NOT.
A normal life. What is it? I have already forgot.
I wish you all the best my friends, no where in sight
And to all of the human race a safe goodnight.
- Lisa Ocampo